Come and Visit
We look forward to welcoming you in store soon to check out our delicious range of wholefoods & specialty coffee.
NOW OPEN
Salamander Bay Square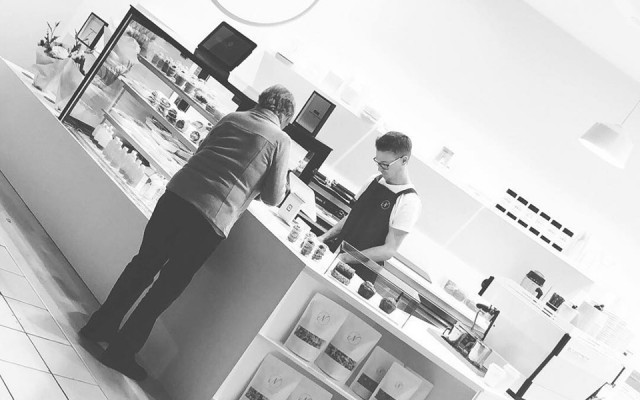 ---
Food-to-go
Our meals, snacks and treats are free from additives & preservatives and have been carefully designed to be cost effective while not compromising nutritional value - made for everyday.
Specialty Coffee
Our house blend is a combination of three organic coffees from Colombia, Guatemala and Ethiopia, which together form a rich and smooth espresso blend with nougat and blackforest cherry cake notes and a rich brown sugar finish. #dukescoffee
---
Location
Salamander Bay Square Store
Shop 22B, 2 Town Centre Circuit (opposite Coles)

Salamander Bay NSW 2317
T. 0401 519 334
Opening hours:
Monday - Friday: 7.30am - 2.00pm
Saturday: 7.30am - 1.00pm

Sunday: Closed
NOTE: Opening hours may differ on school holidays/public holidays.
---
---
JavaScript not installed
This website uses JavaScript to improve the user experience. The web browser you are use does not have JavaScript installed or is outdated. For the best browsing experience please open the website in a modern web browser with JavaScript installed, such as Google Chrome, Mozilla FireFox or Safari.